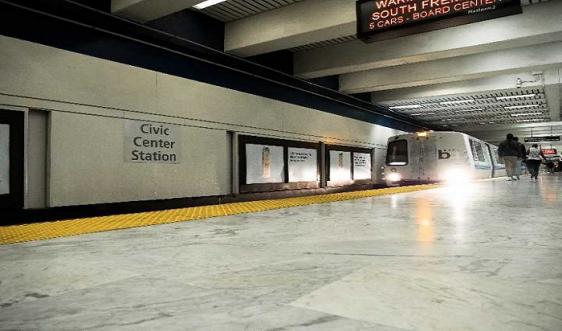 (Image of the Civic Center BART location on the inside. Credits – https://www.bart.gov)
By Katherine Doan
May 2, 2023
SAN JOSE, CALIF. — After a stabbing on April 26, 2023 at the neighborhood Civic Center BART Station, San Francisco residents are being cautious. One got stabbed and the rest were able to get to safety.
A common option for people who prefer to save money on fuel is to utilize the San Francisco Bay Area Rapid Transit (BART) as a means of transportation to travel around. The people at the station were engrossed in their regular routines, seemingly unaware of any impending incidents, as they prepared to leave the venue. It was not anticipated by anyone that any event would occur while the station was in the process of closing down for the day.
Upon hearing that an individual had been stabbed, the crowd in the area panicked and many individuals fled the scene. Some of the witnesses immediately alerted the authorities of the incident. Upon arriving at the San Francisco Downtown Civic Center, the police barricaded off the area to conduct a thorough investigation of the crime scene. As of now, the case is still being investigated and no further information has been released except the victim's name and their relationship. The victim, Zariah Shepard, has a family connection to Miracle Taamu-Hall, a first-year student at Silver Creek High School.
The moment Shepard's family received the news, they rushed to the hospital to make sure their loved one was okay. The family was terrified by what happened but is relieved that their relative did not suffer any additional injuries that might have hurt them more.
The stabbing incident occurred in a popular destination for San Jose residents, which should not be taken lightly.
Felix Nguyen, a sophomore at Silver Creek high school, says, "This incident was quite terrifying, knowing that there was a stabbing close to our city. Even though stabbings are not quite as common as shootings, I hope that in the future, the law has rules that will slowly decrease the number of people who are getting injured by incidents like these."